Laser Hair Removal Gdańsk 🇬🇧🇳🇴
Are you looking for effective and painless laser hair removal in Poland? Do you dream of long-lasting results and smooth skin without irritation? Check out our laser offer and get the treatment for 1/2 the 🇬🇧🇳🇴 price!
Fly to Gdansk🇵🇱 and perform laser hair removal and other services at a much lower price.
Cost comparison 🇬🇧 🇳🇴vs. 🇵🇱
Cost of Laser Hair Removal :
Thighs

260 EUR

  >   64 EUR 🇵🇱
Armpits 105 EUR EUR >   60 EUR🇵🇱
full price list below
The latest hair removal technology – SHR Epil Motion™
The novelty of Epil Motion™ SHR laser hair removal is that pain, discomfort and the risk of burns are completely eliminated – there's no need for anaesthetic ointments before laser hair removal. As the only salon in Gdansk, we offer painless laser hair removal. This is a very important advantage when performing laser hair removal in areas such as the bikini line, armpits or moustache.

How does laser hair removal work?
Laser hair removal uses the thermal effect that occurs when a light beam of a certain length is perceived by a particular pigment (chromophore). This effect can be compared to the heating of dark objects in the sun. The resulting thermal energy can selectively destroy structures (e.g. hair follicles) containing the target chromophore, which is called photothermolysis.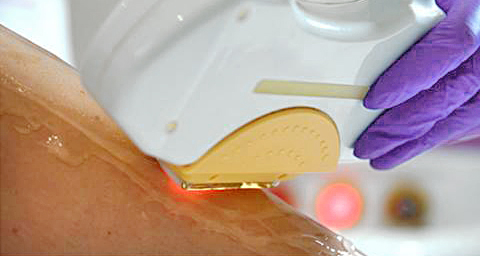 pregnancy, breastfeeding
menstruation (during
abdominal surgery)
internal diseases: cancer,
diabetes, active infection,
epilepsy, others
neurological diseases,
allergies
change in skin colour:
sunburn, self-tan (up to 2-5
days before
treatment)
skin diseases: active
herpes, presence of
pigmented lesions or
vitiligo, psoriasis, lichen
planus, photodermatoses,
stretch marks.
Use of herbs: St. John's wort, calendula, pansies, horsetail.
use of creams with retinol,
topical antibiotic ointments
use of photosensitising drugs.
Susceptibility to scarring and discoloration.
vitamins a and e
hair removal with wax and tweezers (stop 2-3 weeks before treatment).
Medical and electronic equipment, e.g. hearing aids, pacemakers.
aspirin and blood thinners,
antibiotics
Anastazja
we look forward to meeting you
Other services in my salon
Reduction of dark circles under the eyes using the Lumi Eyes tissue stimulator 1750 NOK 175 EUR. Use of platelet-rich fibrin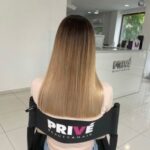 Hairdressing salon - hair coloring 77 EUR-130 EUR . Hair extensions, keratin smoothing up to 130 EUR. Read more
Price
Laser
Hair Removal Prive
| body part | 1 procedure | 4 treatments | 6 treatments |
| --- | --- | --- | --- |
| MOUSTACHE / SIDEBURNS / NIPPLES | 33 EUR | 88 EUR | 130 EUR |
| KIN / NACKE | 33 EUR | 88 EUR | 130 EUR |
| body part | 1 procedure | 6 treatments |
| --- | --- | --- |
| CHEST / WHOLE ABDOMEN (FREE ABDOMINAL LINE) / BACK | 55 EUR | 290 EUR |
| FULL BIKINI + FREE GLUTEAL GAP / GLUTEAL GAP / BUTTOCKS | 55 EUR | 290 EUR |
| BOLTS / ARMS | 55 EUR | 290 EUR |
| FOREARMS / ARMS / FOREARMS WITH ELBOW AND HAND / WHOLE FACE. | 55 EUR | 290 EUR |
| | 55 EUR | 290 EUR |
| | 55 EUR | 290 EUR |