prp under eyes ,Gdansk 🇵🇱
Platelet Rich Plasma is used to revitalize the eye area to strengthen, tighten and thicken the skin and improve its elasticity, blood supply and function. This makes bruising and dark circles under the eyes disappear. Perform this treatment in Gdansk
PHOTO GALLERY PRP UNDER THE EYES
prp under eyes
Why is platelet rich plasma so popular? This material is completely natural – it comes directly from the person it is to be used on. From just a few millilitres of the patient's blood, you can create an agent that stimulates the physiological regenerative capacity of the human organism. In this case, cell renewal takes place thanks to substances released from platelet-rich plasma called growth factors. Examples of these are epidermal growth factor and vascular growth factor. These compounds stimulate the synthesis of collagen fibres, increase the production of cellular matrix elements and stimulate the growth of blood vessels. These growth factors are released from specific granules found in platelets that are concentrated in platelet-rich plasma preparations.
Indications for performing the treatment
The ageing process leads to changes in many different parts of the body. Wrinkles, discolouration and loss of skin firmness are just some of these changes. Some of them occur spontaneously, others are related to our behaviour (e.g. smoking or unhealthy eating). One of the areas of the face where signs of ageing are often clearly visible is around the eyes.
The indication for Regeneris treatment of the eye area with platelet rich plasma (PRP) is primarily to improve the appearance of the eye area. Thanks to platelet-rich plasma injections, it is possible to eliminate signs of ageing such as mimic wrinkles around the eyes (so-called crow's feet). The procedure can also be recommended to patients who have large dark circles under the eyes or who notice that the skin on the eyelids is mottled or has lost its firmness.
PLANTED RICH fibrin PRF Gdansk
Like platelet-rich plasma, it is a substance included in the so-called autologous blood preparations. They contain a wide range of growth factors and compounds that stimulate cell division and tissue formation.
prp hair treatment
The treatment of the scalp with platelet rich plasma (PRP lup PR) takes about 30-60 minutes and is performed under local anaesthesia, so the patient does not have to be afraid of pain. An additional advantage of the treatment is the use of very thin needles, which reduces the feeling of stinging, pinching and burning during the administration of the plasma preparation. The results of the regenerative scalp treatment can be seen after about 3-6 months after a series of treatments. Platelet rich plasma gradually inhibits the process of excessive hair loss and stimulates new hair growth.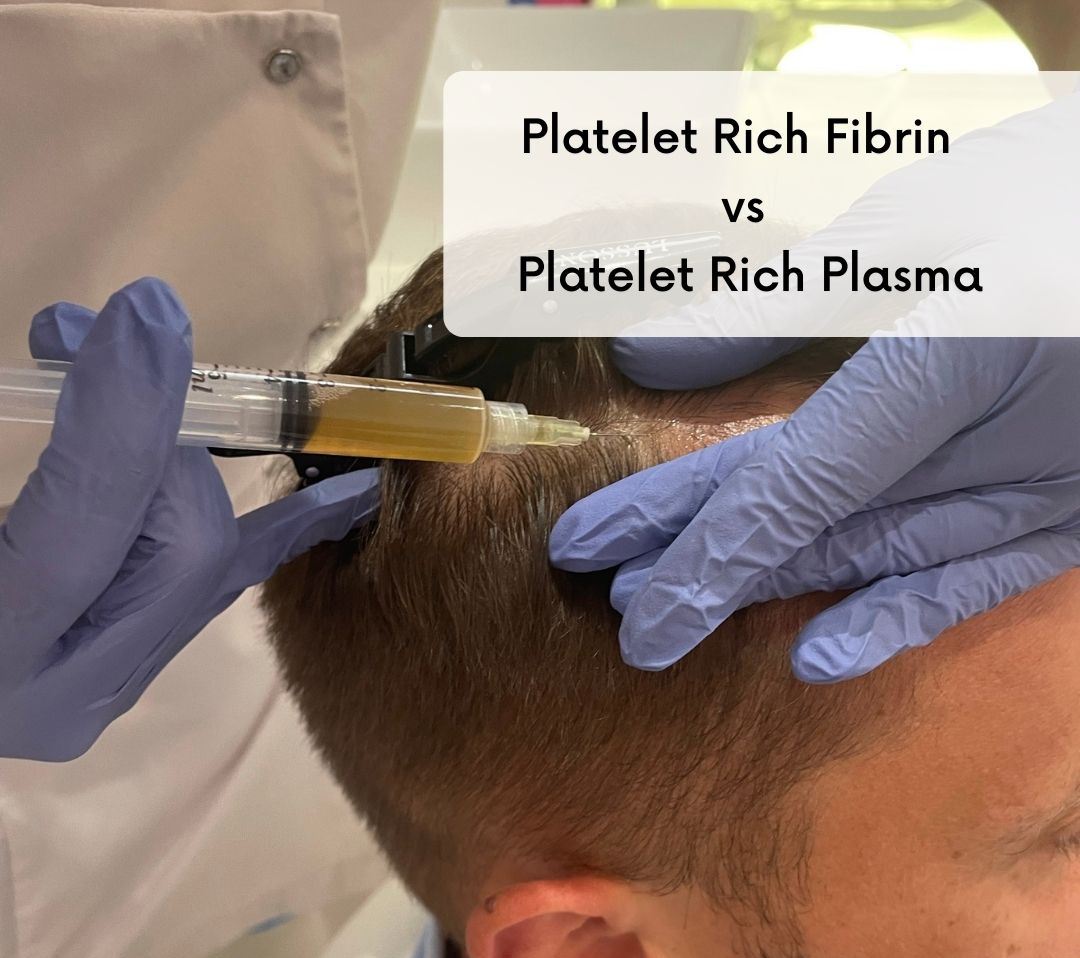 PRP, PRF for Hair
In our practice, we often combine the administration of both plasma and fibrin during the same treatment. Fibrin has a slightly stronger stimulatory effect on the hair follicles than plasma alone, but to obtain it to inject the entire scalp, a large amount of blood must be taken from the patient. Therefore, fibrin is given only to the most demanding areas, which are most prone to thinning, and plasma to the remaining areas that are less thinned or prophylactically to prevent hair loss. For facial treatments, we also combine the effects of fibrin and plasma in one treatment. Plasma is administered to areas with fine wrinkles that are in need of revitalization and fibrin to areas with deep wrinkles, folds, creases, crow's feet or scars. plasma for hair
Medical surgery in Gdansk
Other services of my salon
Laser hair removal without pain. The cost of laser hair removal of the full leg is 1100 NOK , 110 EUR. Read more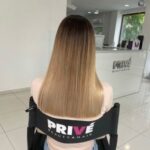 Hairdressing salon - hair coloring 75 - 130 EUR . Hair extensions, keratin smoothing 60-130 EUR. Read more
price
prp,prf
- PRICE Gdansk
| Name of treatment | Price |
| --- | --- |
| PRP - face | 135 EUR |
| PRP - face + neck | 180 EUR |
| PRP - face + neck + neckline | 245 EUR |
| PRP hair treatment | 135 EUR |
| PRF - face | 155 EUR |
| PRF - face + neck | 200 EUR |
| PRF - face + neck + neckline | 225 EUR |
| PRF - Hair | 155 EUR |